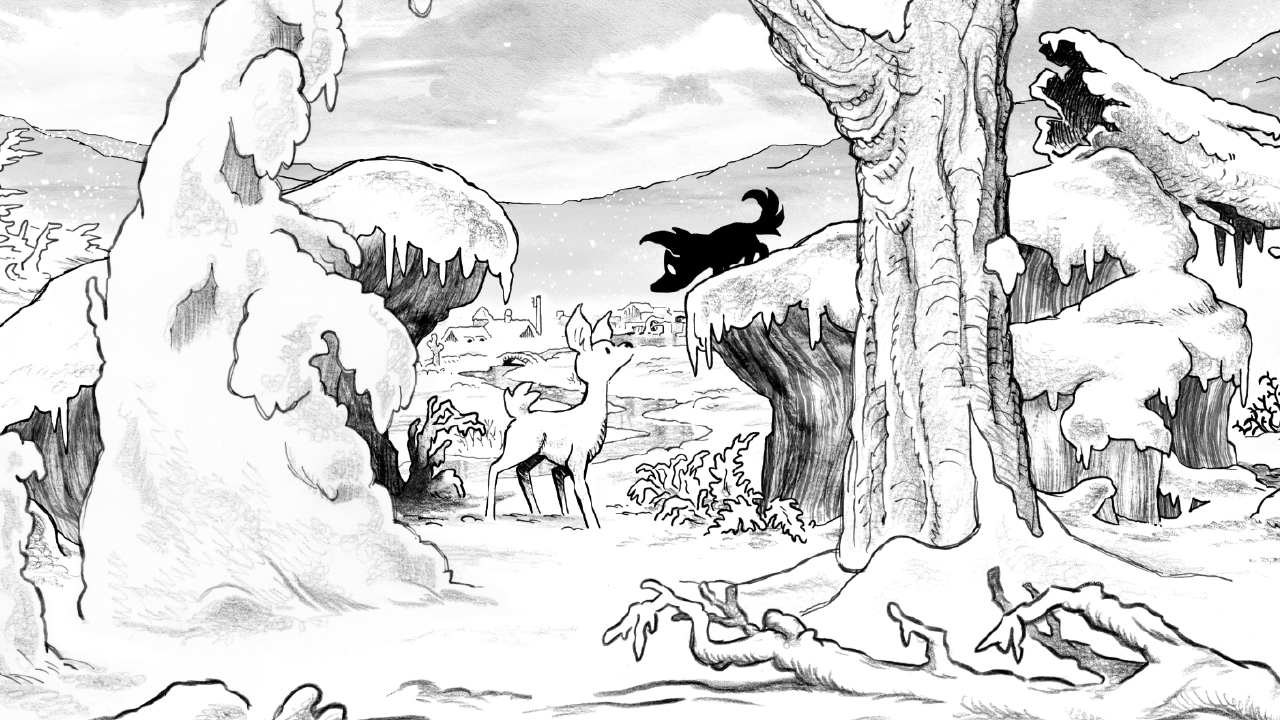 Immerse yourself in the beautiful black-and-white world – completely hand-drawn before coming to life in 3D. Blanc focuses on the journey and experience while tugging at the hearts of players. A soothing soundscape supports the game's text-free gameplay and storytelling.
Each animal has its own complementary strengths that will help you navigate the serene, snowy landscapes. Using only two buttons and movement, this simple gameplay allows anyone to play and follow their journey home.
Two players take control of either the wolf cub or the fawn. Guide them through the environment, unforgiving weather, and obstacles that you must face together. Build a relationship together locally on the same screen or from far away with online play.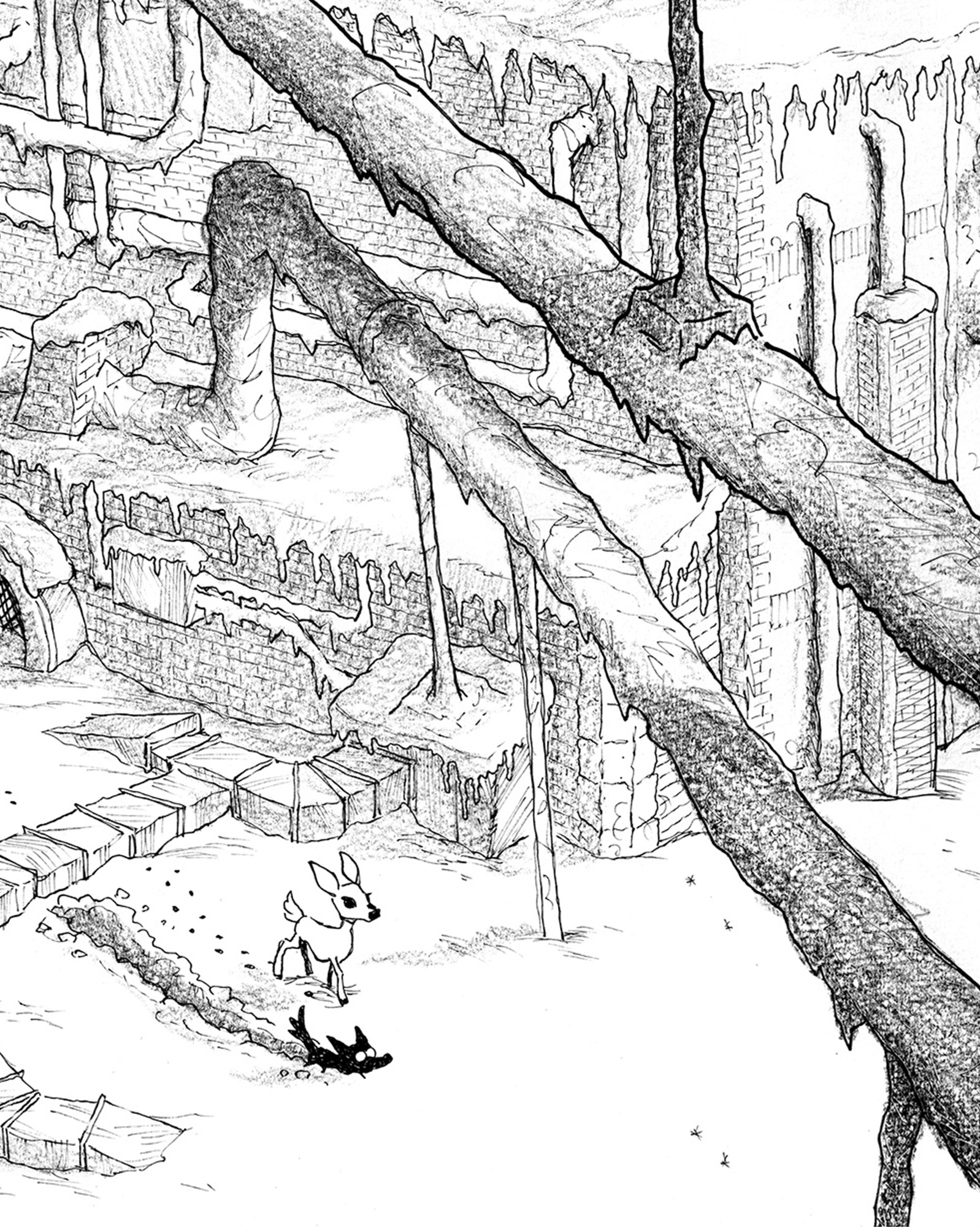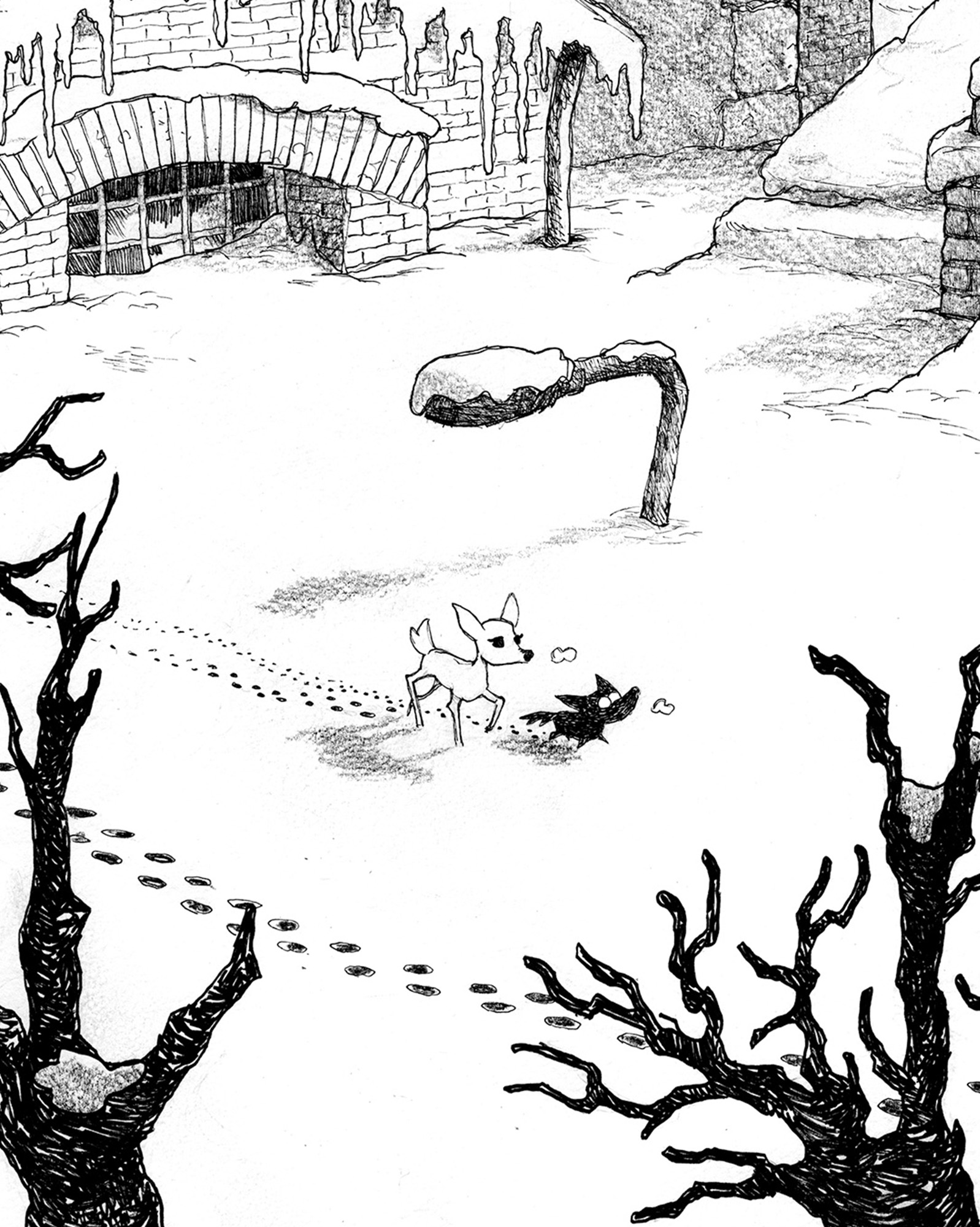 Blanc is a passion project, our very first fully–fledged video game, developed in association with a diverse and passionate team of freelancers. We want to create a meaningful experience without antagonism, based on mutual aid and empathy, for everyone to enjoy no matter their skill level.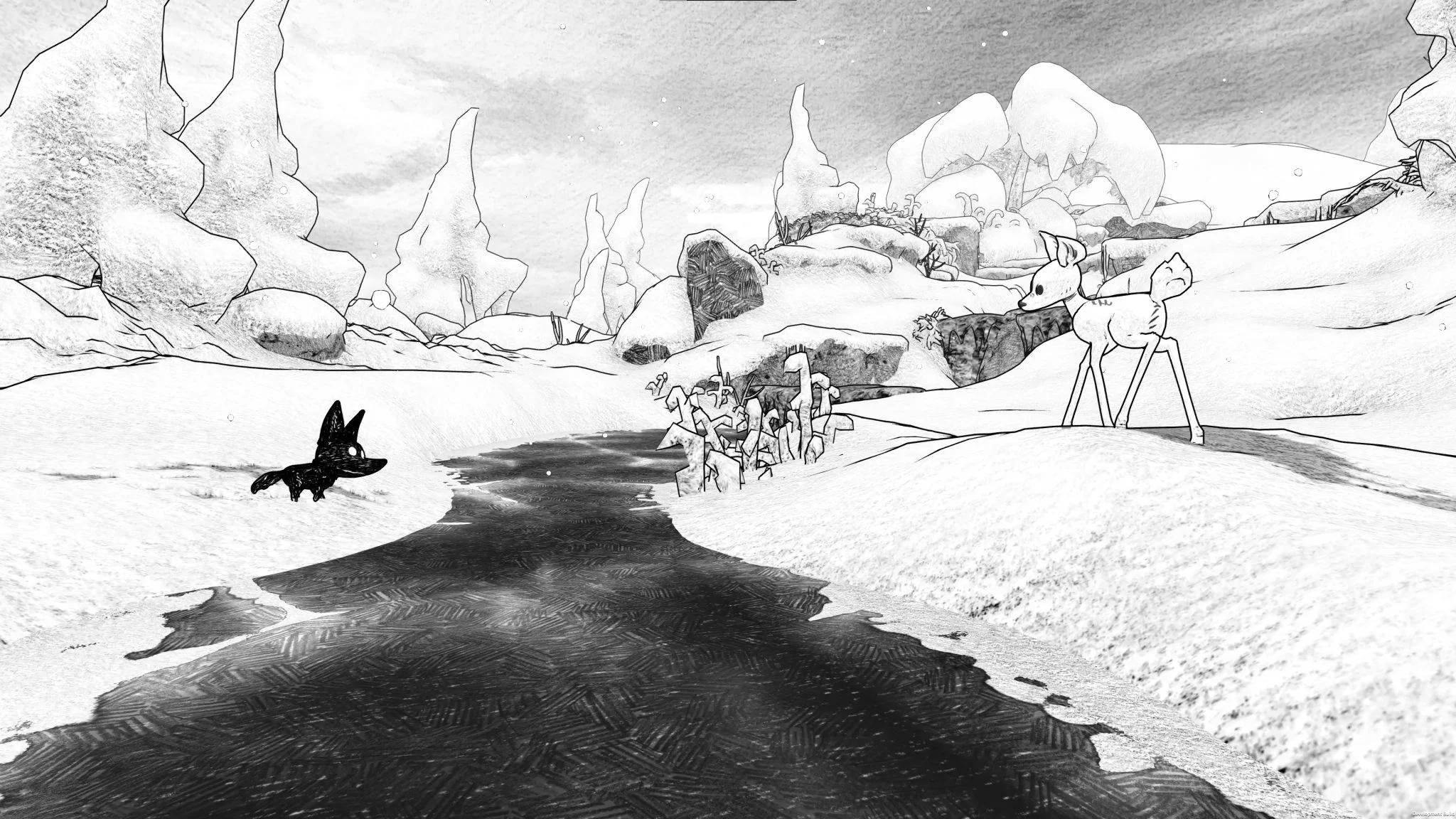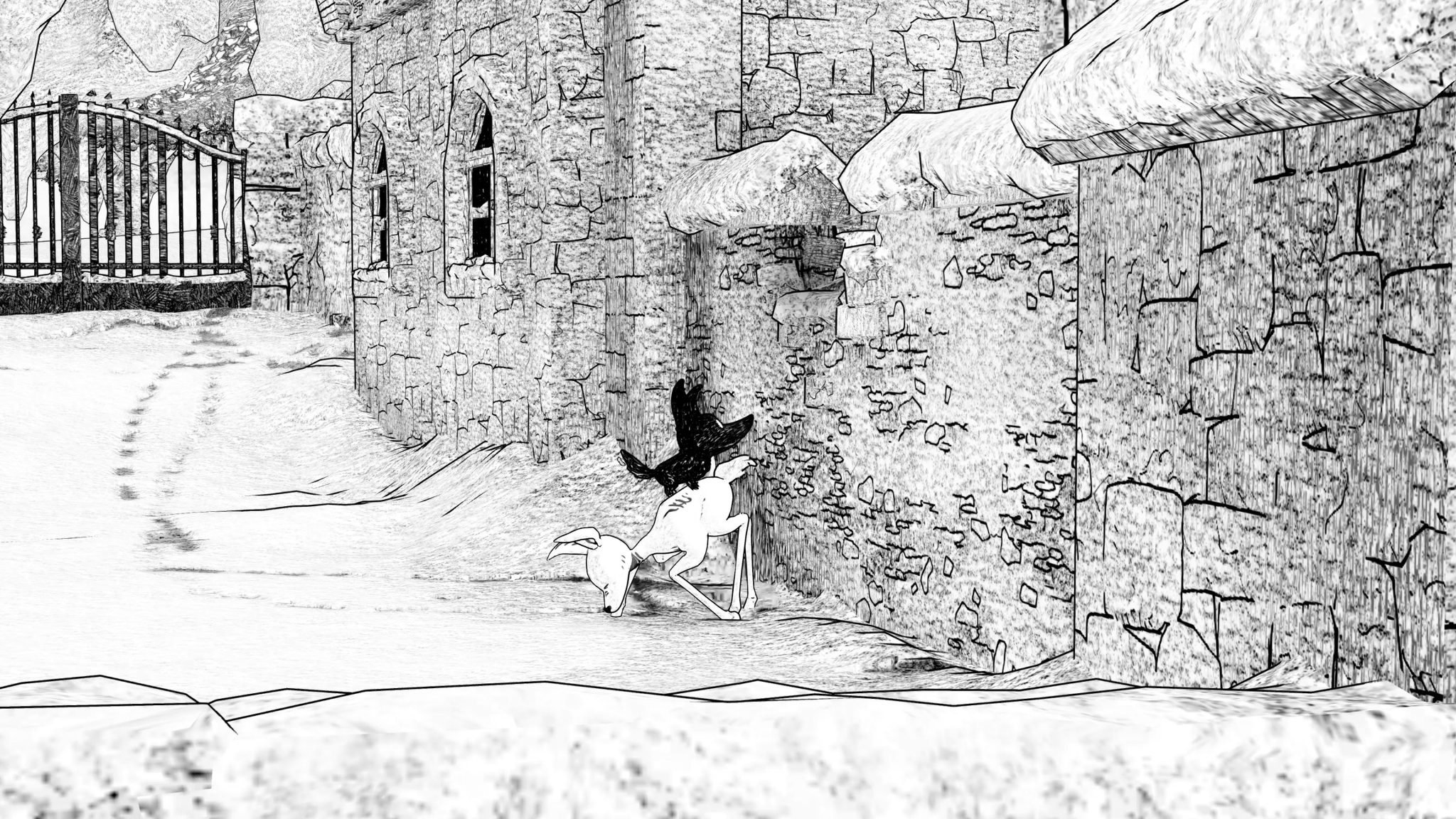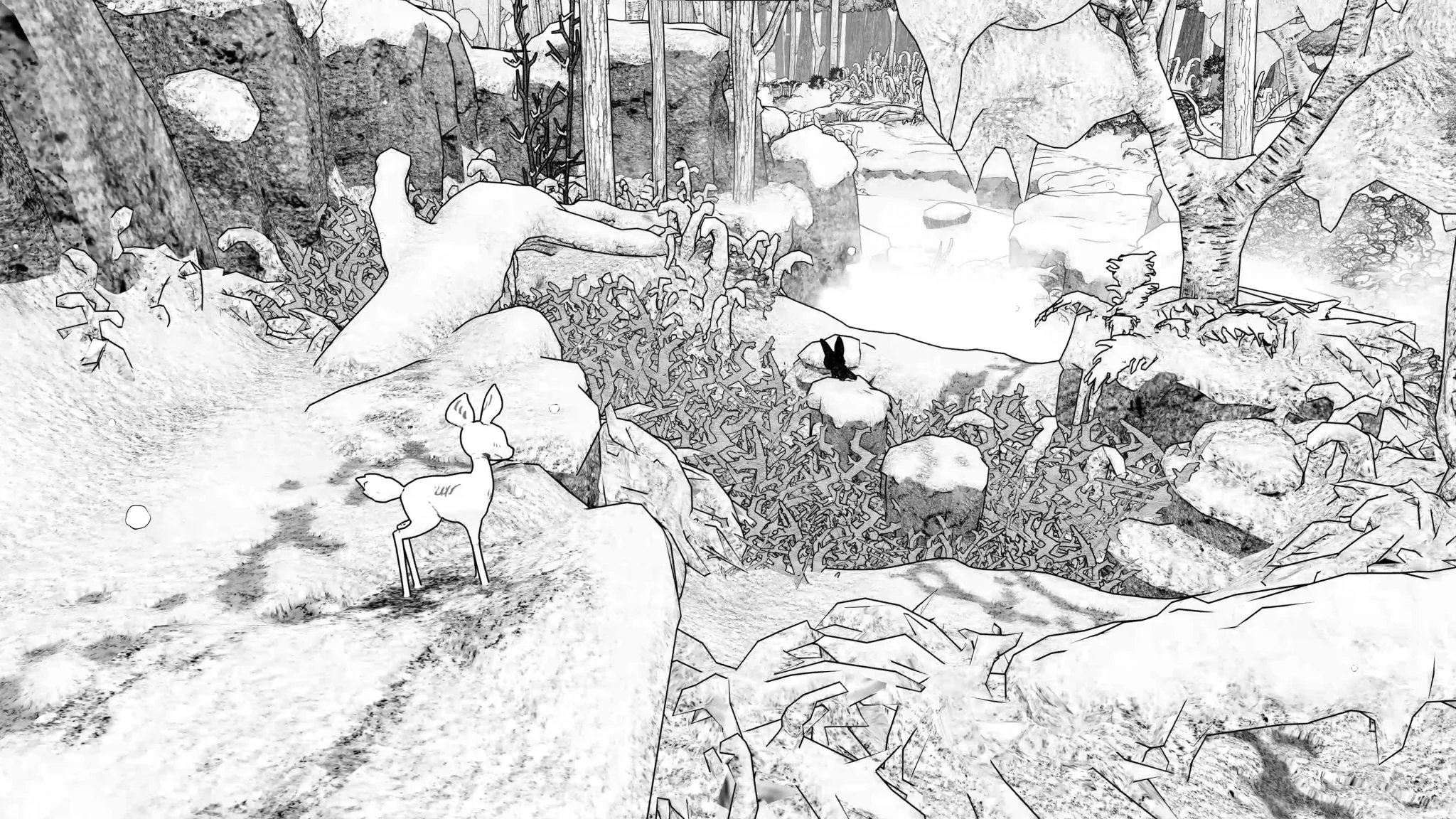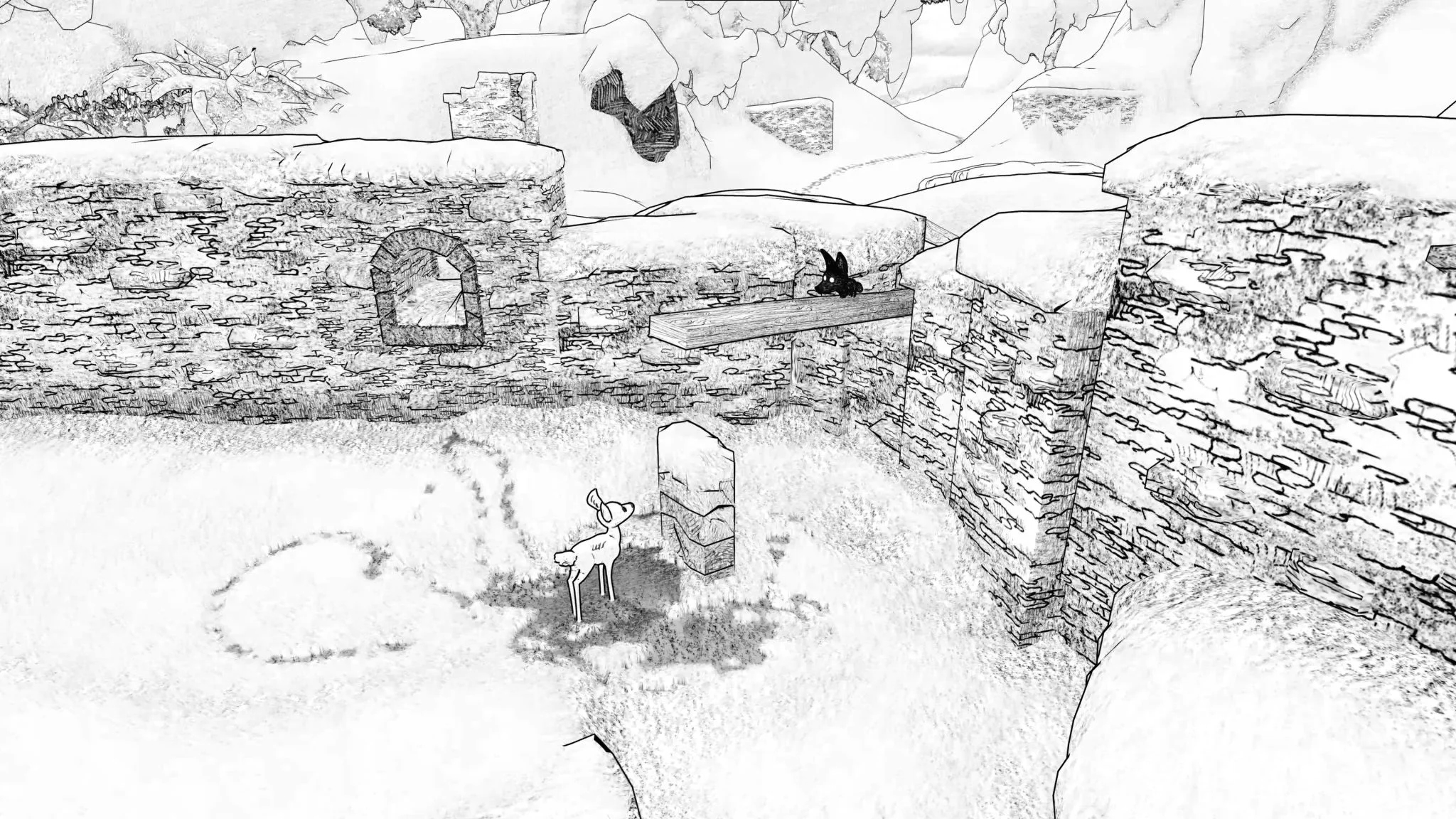 Original idea
Rémi Gourrierec
Raphaël Beuchot
Pierre Chabiland
Louis Godart
Yoann Madec
Florent de Grissac
Production talents
Project Leads
Rémi Gourrierec
Game and Creative Director
Pierre Chabiland
Technical Director
Lead Programmer
Florent de Grissac
Casus Ludi CEO
Narrative Designer
Célia Vesco
Additional Producer
Visual Art
Raphaël Beuchot
Concept Artist
Character Artist
Thibaut Delahaye
Senior 3D Animator
Yoann "Düne" Madec
Identity
UX/UI Designer
Tiphaine Hardy
3D Artist
Environment Artist
Julie "Nervous Nightjar" Jeanvoine
3D Animator
Rigger
Damien Pons
Character 3D Artist
Rigger
Peggy Lecouvey
3D Animator
Cinematic Artist
VFX Artist
Music & SFX
Louis Godart
Composer
Audio Director
Pierre-Marie Blind
Audio Designer
Foley Artist
Programming
Fabien Cocheteux
Gameplay Programmer
Gwenaël Gévrin Carlier
Gameplay Programmer
Character VFX Artist
Jean Moreno
Technical Artist
Visual Effects Artist
Owen Mandervelde
Gameplay Programmer
Tool Programmer
Game & Level Design
Mathieu Leclercq
Level Designer
Steven Cruz
Level Designer
Arthur Peralta
Additional Level Designer
Interns
Astride "Dr Umbrus" Couillaux
Prototyper
Gameplay Programmer
Owen Davies
Gameplay Programmer
Ségolène Fallourd
2D Artist
We also thank
John Henley · Business Developer, Indie Game Services
Amandine Susanne · Game Design intern
Eddy Margueron · VFX Artist
Florian Geslin · Programming intern
Florïn Zolli · Ethical Analysis
Kévin Remeuf · Ethology
Nathan Prospert · Game Design intern
Solène Renaudin · UX/UI & Graphic Designer
The studios that helped us

Made with Unity 3D.
Portions of the Unity code may include third party software governed by the Standard Unity Asset Store End User License Agreement.


Available on
Nintendo Switch and PC

© 2022 Casus Ludi Inc.
A game by Casus Ludi and its partners.
Published and distributed by Gearbox Publishing.
Blanc and its logo are Casus Ludi SAS trademarks.
Gearbox and the Gearbox Software logo are registered trademarks,
and the Gearbox Publishing logo is a trademark, of Gearbox Enterprises, LLC.